Experience it first hand: The Lean Startup method in action. During an exciting, inspiring and most of all active three-day workshop, you will learn the basics of Lean Startup and you will become able to set up your own experiments. This will provide you with enough support to adapt your startup idea accordingly.
LSXP & Working in teams
On the first day, we will put together teams of three to five persons. You will work in a team with participants coming from different backgrounds. From innovation managers to business developers, from startup teams and founders to students. You will give a 50-second pitch. After that, participants can join your team, or you can join another team.
On day two you will experience lean startup at first hand. Together with your team, you will validate all the assumptions of your claimed business model. You will talk to real customers and experiment at the same time. The final day you'll prepare a pitch with all your team's learnings. A jury of experts will then select the team with the most learnings to be the winner.
LSXP Location
The base for this event is the European Business Centre (EPIC) in Eindhoven. From here, you will work in the whole area of Eindhoven.
LSXP Facilities
Included in the experience is:
–        skilled mentors per team
–        breakfast, lunch, dinner and drinks (coffee/tea/soda)
–        materials for conducting the experiments
Program 3-Day Lean Startup Experience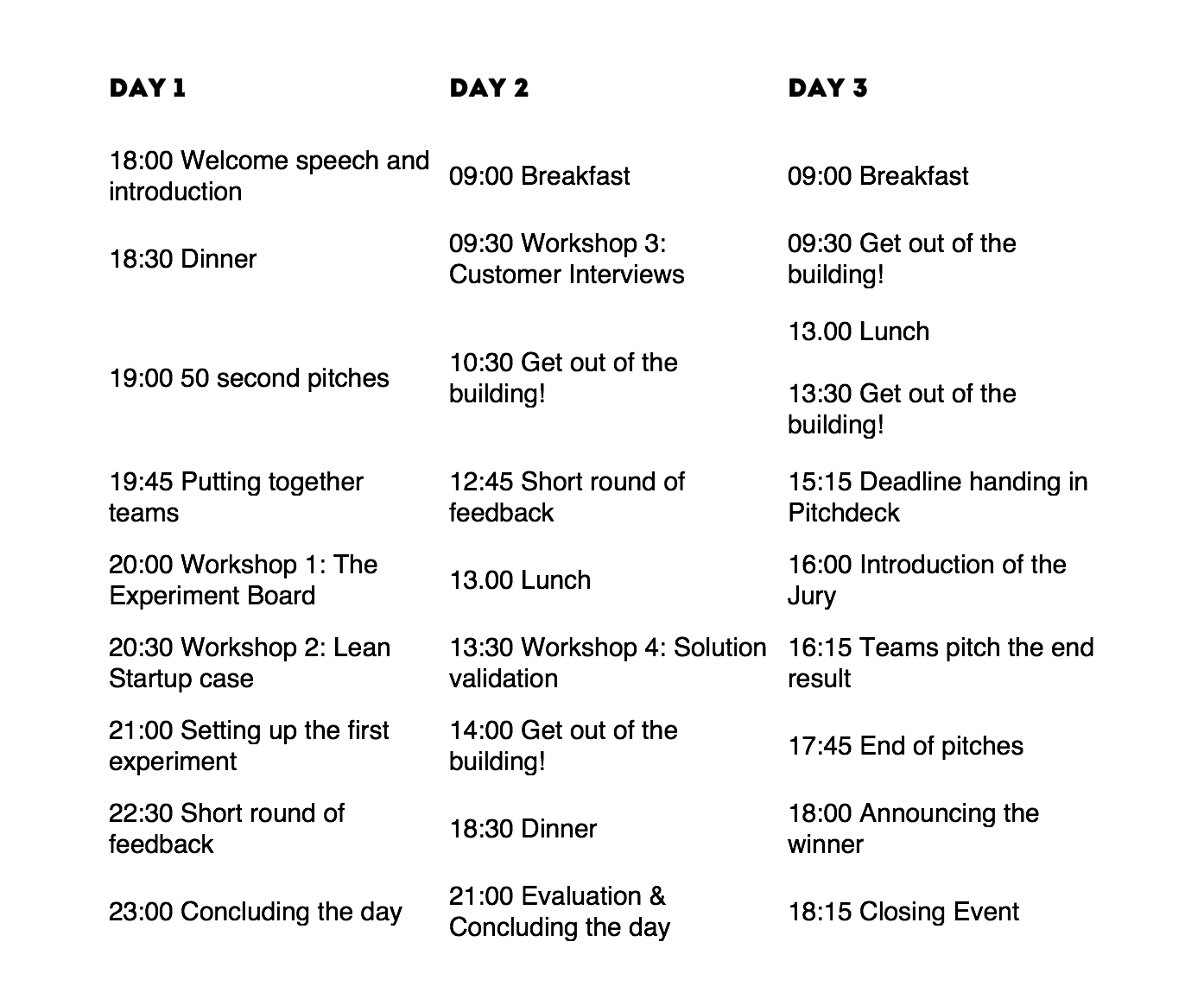 * We will check if you are a student or a startup founder at the entrance of the event, if you are not a student or a startup founder we are allowed to deny you access to the event.
Our next Lean Startup Experience will be from the 7th of June till the 9th of June. If you buy your ticket before the 24th of May you get a 50% discount.